A last supper seder: a new ritual and haggadah for christians based on the passover seder and the last supper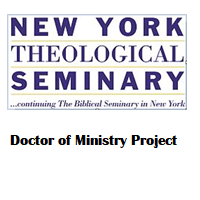 Abstract
The conjunction of Passover and Easter creates a unique religious opportunity for both Jewish and Christian communities. That the two holidays are related is undeniable. What that actually means for Christians and Jews is very complicated.

For Christians, Jesus' celebration of the Last Supper, widely (though not universally) regarded as a Passover Seder, is a religious event of foundational importance to the development of Christianity. Many ministers (mistakenly) believe that celebrating a Passover Seder with a modern Jewish or Messianic Haggadah is a way of recreating or drawing closer to the Last Supper.

The purpose of this Demonstration Project was to develop a new type of Seder and Haggadah for Christians which would teach about the Passover Seder while offering Christians a ritual and liturgy that would incorporate material about the Last Supper from both traditions.